About Us
With almost thirty (30) years of experience in the beauty industry, the talented aesthete and therapist expert, Gloria Hincapié, has created a renowned and revolutionary technique. Gloria Hincapié's entrepreneurial vision has brought her to develop a line of top pineapple based beauty products with proven high success rates. Besides her Pineapple Therapy, available online are: HincaLight, Natural Reducing Cream, HincaDrops and her famously acclaimed Slimming Pineapple Tea.
How do the Hincapié Technique and Pineapple Therapy Work?
It starts with an assessment of those areas in the body where excess and stubborn fat are concentrated to determine the goal of the treatment. Right from the first session, the Hincapié Technique manually reduces fatty tissue under the skin. A natural detoxification follows, where fat is simply eliminated from the body through the urinary system. Additionally, the patient experiences a physical revitalization and improves self-esteem.
Gloria Hincapié
Studied Full Body Esthetics in Corpo School, in Bogota, Colombia. She moved to Cartagena, Colombia, Where she worked as the Senior Technique Therapist at Cartagena's Hilton Hotel. Upon her client's request, she opened her first Gloria Hincapié Esthetic Center and Spa in Bogota in 1991. In 1996, she continued her studies in Europe, where she graduated in Therapeutic Chiropractic Technique Studies from the Lady Anne School in Madrid, Spain. She also graduated from The Nefter Center School in Murcia, Spain with a concentration on Full Body Technique. She has participated in beauty conferences at the Cosmoprof School in both Barcelona and Italy. In 2001, Gloria Hincapié settled in Miami, Florida, USA, where she completed her studies as a Full Specialist at the Universal Beauty School and opened her second Gloria Hincapié Esthetic Center and Spa. Soon enough, she would be recognized as "the body sculptor of the stars," due to her Latin celebrity clientele. In 2003, she continued her studies of Therapeutic Technique at The New Concept Beauty School in Miami.
Discover all our products!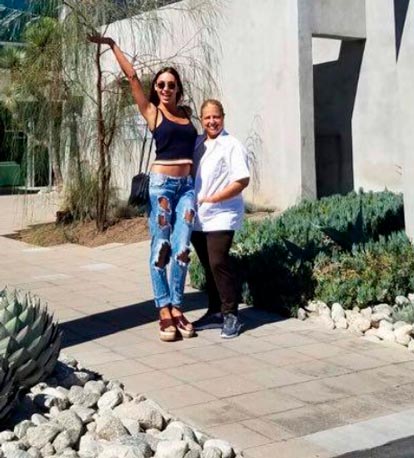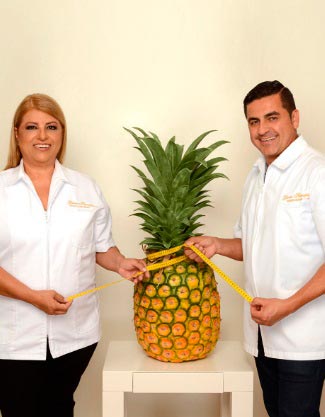 Reviews
I've been doing their treatments for few months now and I've seen a difference in my body.

Paulina E.
Santa Monica, CA

I show my before-and-after pictures and nobody can believe that this was achieved.

Marcela K.
Los Angeles, CA

The technique that they use is one-of-a-kind. The results after just a few sessions are amazing.

Romina C.
Los Angeles, CA